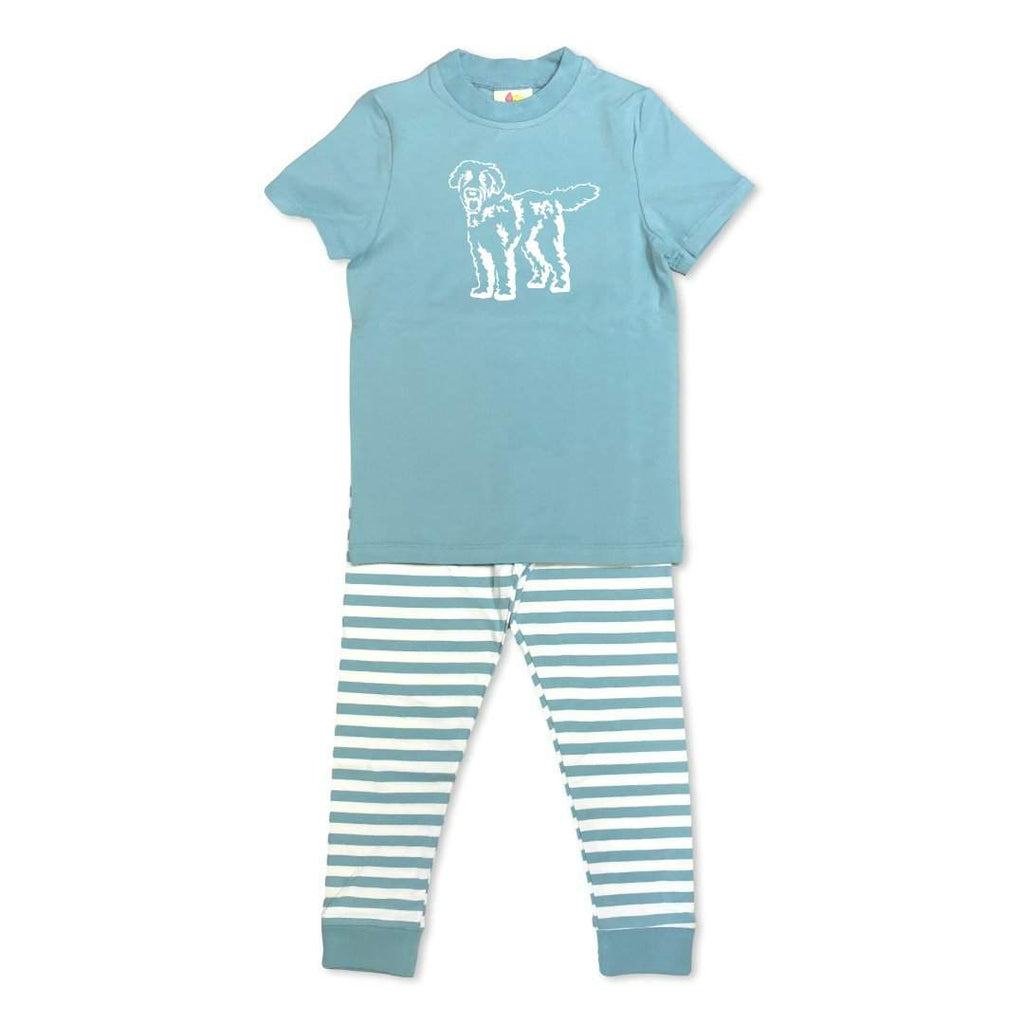 Our Fozzy design is hand screened in white on a steel blue pajama top. The pants are steel blue and white stripe. 

These pajamas are made to fit more true to size and are meant to be snug fitting.  95% cotton and 5% spandex. SO SOFT! 
We recommend sizing up.
Measurements:
18m shirt: 13in long x 9.5in wide
18m pants: 17in long x 8in was it x 9.5in inseam
2 shirt: 15.5in long x 10.25in wide
2 pants: 19in long x 8.25in waist x 11.5in inseam
4 shirt: 17in long x 11in wide
4 pants: 22.5in long x 9in waist x 14.75in inseam
6 shirt: 18.25in long x 12in wide
6 pants: 25in long x 10in waist x 16.5in inseam
8 shirt: 19.5in long x 12.75in wide
8 pants: 27.5in long x 10.5in waist x 18.25in inseam
10 shirt: 20in long x 13.25in wide
10 pants: 29in long x 11.25in waist x 20.75in inseam
12 shirt: 20.5in long x 14.5in wide
12 pants: 32in long x 12.5in waist x 22in inseam
14 shirt: 21.75in long x 15.5in wide
14 pants: 34in long x 13.5in waist x 24in inseam