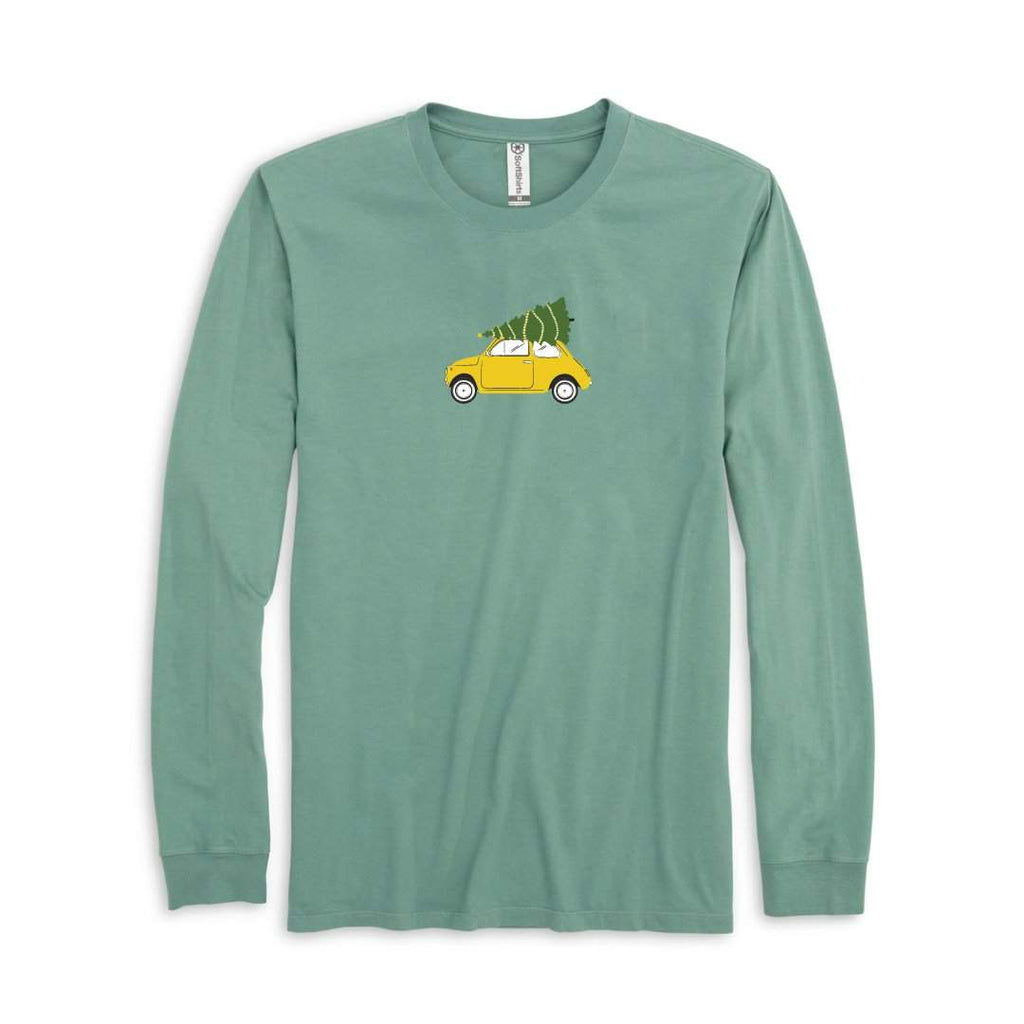 Begins shipping Nov 1st.
Our christmas bug design is hand screened in multiple colors on a pine green adult long sleeve 100% cotton tee.
100% Combed Ringspun Organic Cotton 5.0oz Tees.  Garment Dyed with Low Impact Dyes and Tumble Dryed to remove most shrinkage. We BioPolish our shirts for the ultimate softness and Lint Free surface making the finest DTG and Imprinted shirts available. Knit Tight and Cut Full these are the perfect shirt to fit everyone! Enjoy our Sustainably Made Feel Good Tees!