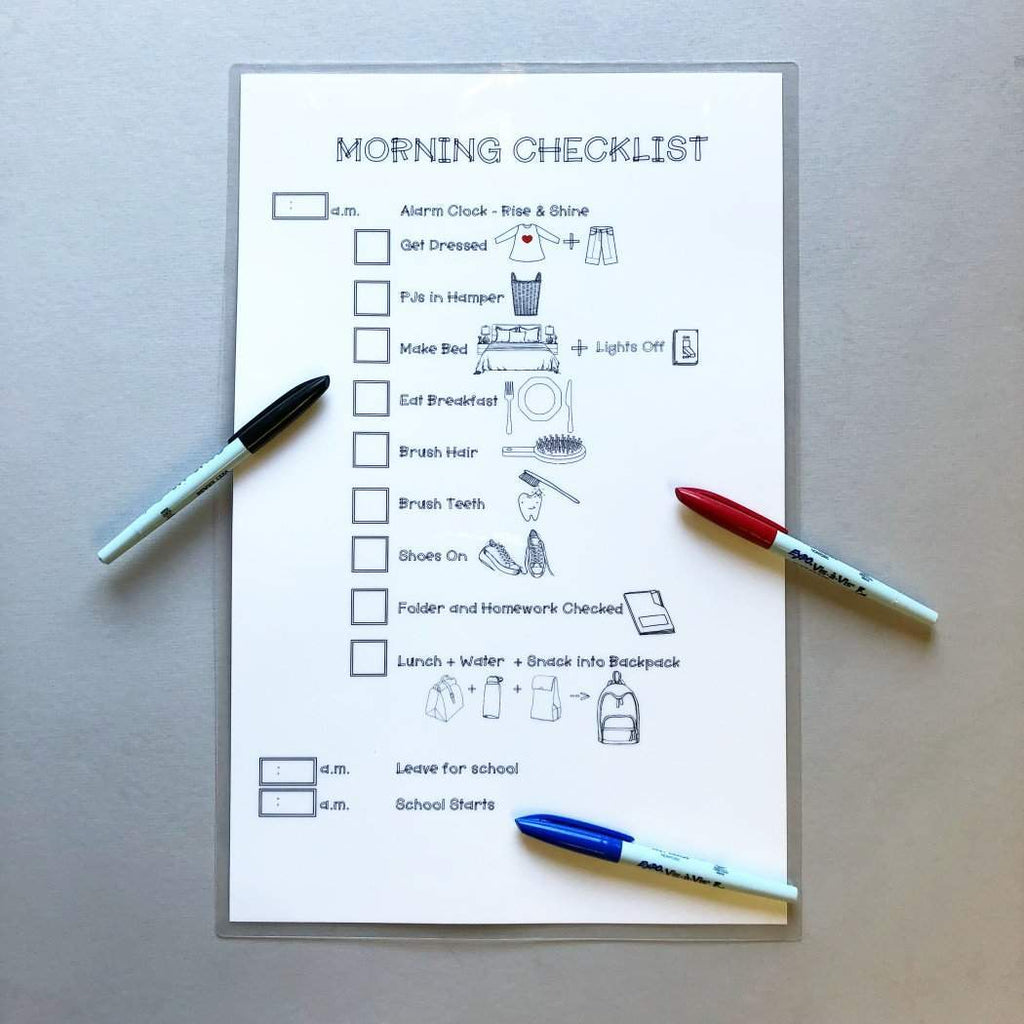 We know children need all the help they can get in the mornings & evenings, so here's what my twin sister, Erika Powell, created to help keep her two daughters in check and on track in the morning and at bedtime: A MORNING + EVENING CHECKLIST! 
Each checklist measures 11in x 17in and is laminated with heavy 10 mil plastic for sturdiness and longevity. We suggest using Vis-a-vis wet erase markers by Expo for opaque marker coverage and easy (wet) wipe off. 
Checklists will ship FREE in a sturdy box to prevent creasing or bending while shipping. 
Buy both charts for $18.50!